Are your settings on NO-REPLY?
Did you leave a comment on Mudpies and Marigolds and didn't get a reply from me?
Did you ask me a question and didn't hear back?
Are you a new follower and I never wrote back to you to say Hello??
Then you probably have a No-Reply Setting....
Half of the comments I get every day are from followers that have their settings on "NO REPLY"
and
you don't even know it
!
I really try to email back every comment and...well, I can't if you are a no-reply blogger
So...
I'm re-posting this from Jodi at Pleasant Home. She gave us all some great information on how to switch your settings. She will walk you through it!
Please take the time to read this:
NO-REPLY ?
What is a NO-REPLY blogger?
1. Suzie leaves a comment on Jodi's blog asking a question.
2. Jodi has all her comments sent directly to her email.
3. Jodi checks her email and reads Suzie's question. Jodi clicks reply. Shazam! Up pops Suzie's name but instead of her email address, it say's NO-REPLY. Argh!
4. Suzie doesn't have an Email associated with her blogger blog/blogger profile. Which means no one can reply to any of the comments or questions that she leaves. Boo Hoo.
You may not even know that you are a NO-REPLY blogger. No worries.
Follow these instructions to see if you are a NO-REPLY blogger:
Sign in to Blogger and bring up your Dashboard or Profile Page. Click on EDIT PROFILE.
See the third box down (SHOW MY EMAIL ADDRESS) there should be a check mark in it.
and
Scroll down; see the section titled IDENTITY. See the box labeled EMAIL ADDRESS. Your Email address should be in that box.
If there is no email in that box or if you don't have the Show My Email Address box checked. You are a NO-REPLY blogger.
#1 ARGUMENT often heard from NO-REPLY bloggers:
I DON'T want my personal email out there for the whole world to see....
Good News! You don't have to. You can set up a "generic" email address to be associated with your blog. (You just need to remember to check it often) (especially if you leave a comment or ask a question on another blog).
And really the majority of "seasoned" bloggers will agree; It's good blogging etiquette to have an email associated with your blog. Especially if you're going to be blogging, commenting, asking questions, participating in Give Aways, etc. etc. etc.
Here's your assignment for the day. Check your PROFILE. Are you a NO-REPLY blogger?
Yes? Well I would LOVE it, if you either use the email you already have, or set up a new "generic" email and put it in your profile.
Use the instructions above to make sure your email is in your profile, and email me with any questions. If you are a NO-REPLY blogger please remember to put your email address in the body of your email.
P.S. A new email in your profile WILL NOT CHANGE THE EMAIL ADDRESS YOU USE TO SIGN IN TO YOUR BLOG.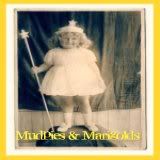 I hope this helps you!
Susan