I love all things vintage...well, not all things but most things.
And, I love weddings. Which is why my online
shop
is mainly wedding related items now.
Put those two loves together and my heart skips a beat. Vintage style wedding LOVE!!
I just put the finishing touches on these: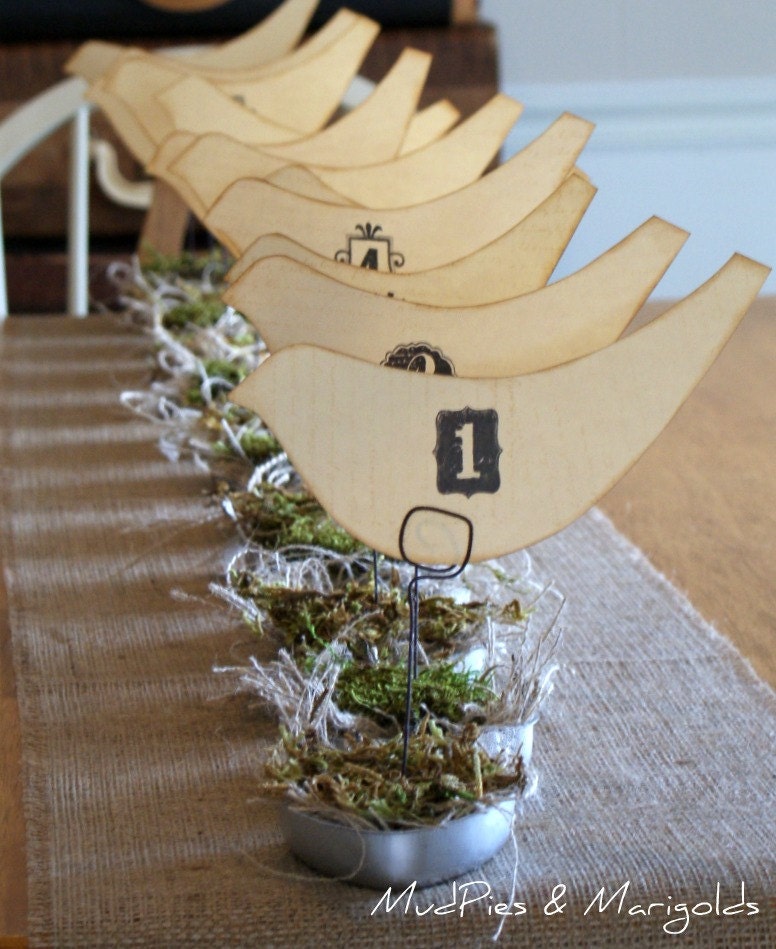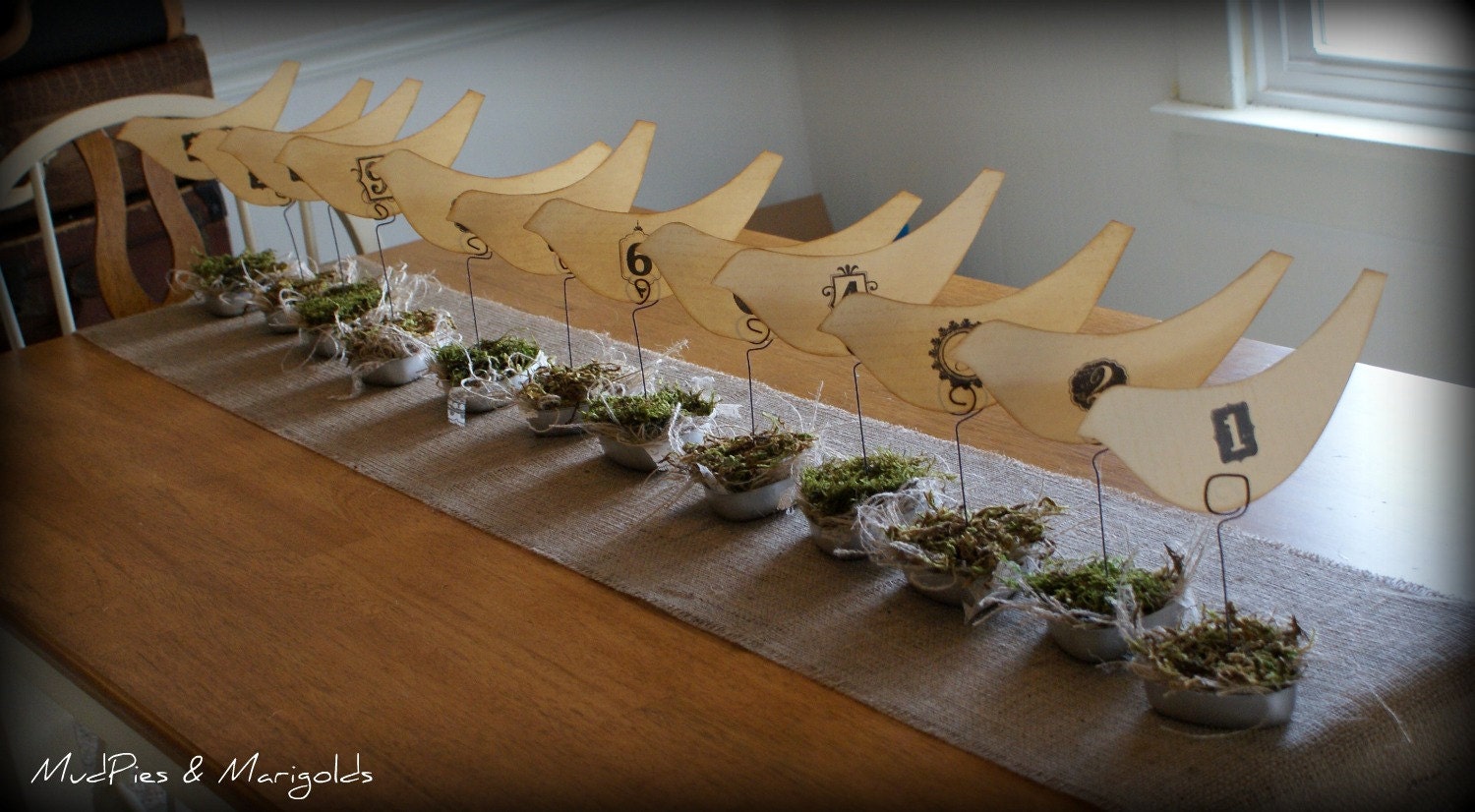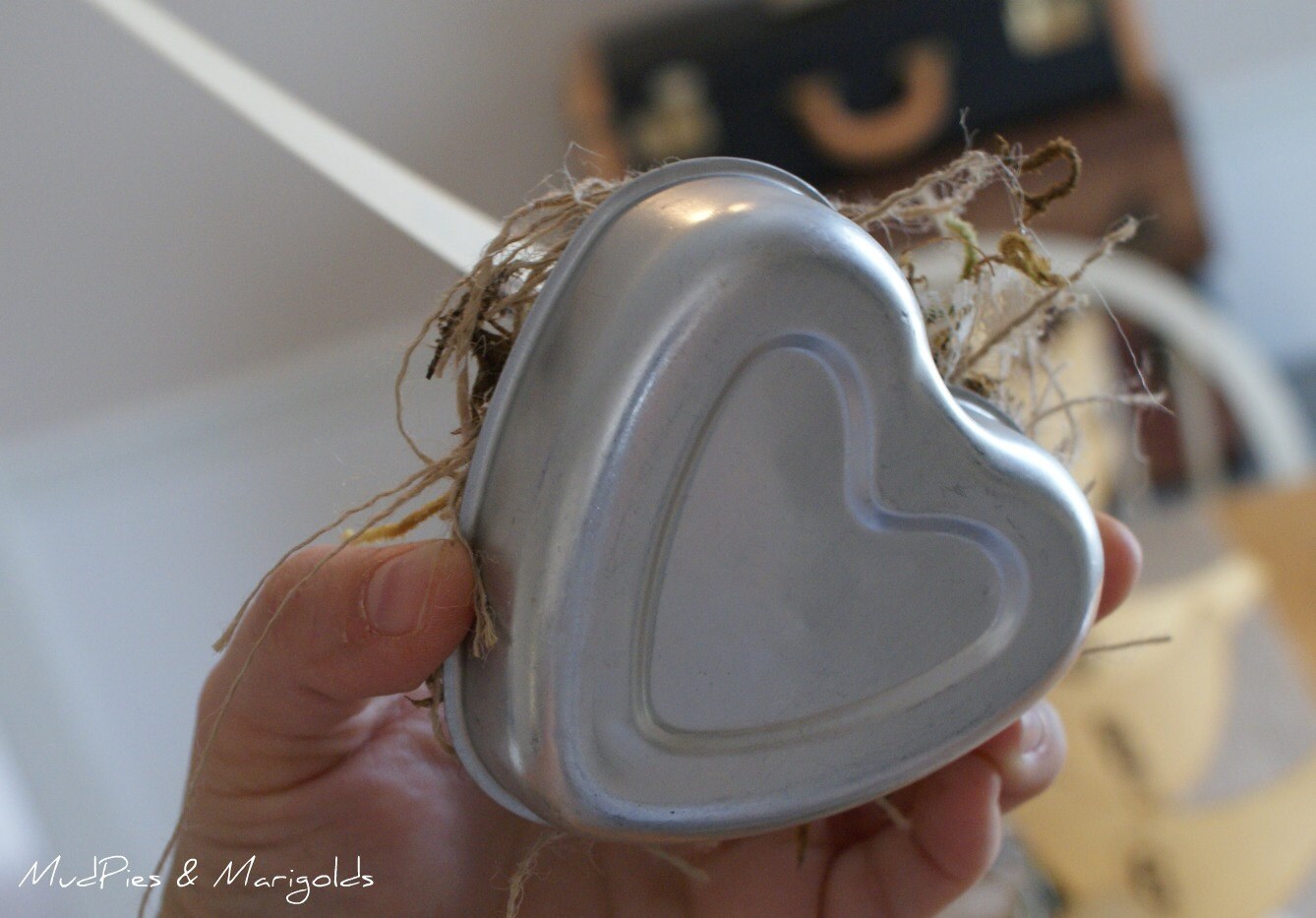 I made these with some vintage heart shapped tart tins that I scored at an estate sale last summer.
I filled each one with scraps of burlap and tea dyed lace and topped with moss to transform them into bird nests! I curled some coated wire into a photo holder shape and cut out some cute birds from manilla index card stock. Each bird then got stamped with romantic script, distressed around the edges and then stamped with a whimisical number.
I'm hoping to find another large lot of vintage tins so I can make another set.
I got the inspiration for making these vintage style bird's nest table numbers from myself.
That sounds strange doesn't it?!
Well, last spring I made some song birds in vintage tins
HERE
I sold about 5 of them, but saved two for me. Well, about this time of year I start yearning for spring so I got one out to set on the buffett and it got my wheels turning.
I hope you all are staying warm!
Lots of Love,
Aaron {the girl with the boy's name}
MudPies & Marigolds