So, I told you that I made a TON of wreaths over the past few weeks. These are a few more of my favorites that I'm taking with me this weekend to the craft show.
Have I mentioned that I'm nervous?! Okay. I'll shut up now.
And again, I really wanted to keep them but I only have so many doors and walls so I won't. Plus I think the hubby would throw a fit and nobody likes to see a grown man have a temper tantrum.
Linking to the parties on the sidebar as well as those below:
Thrifty Decor Chick's Monthly party
no minimalist here's open hosue party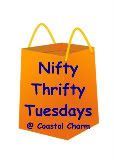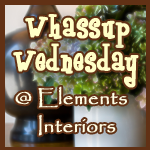 Have a great week!